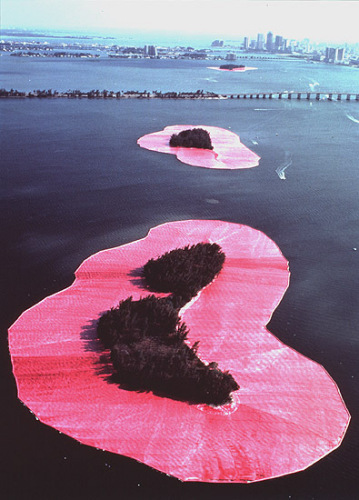 Christo and wife Jeanne-Claude are two artists known for "wrapping" major world landmarks, such as the Reichstag building in Berlin, the Pont-Neuf bridge in Paris, islands off of the coast of Miami, and for creating a 24.5-mile long "Running Fence" in Southern California.
The relatively new AT&T commercial, Rethink Possible, brags about the company's 97% coverage. To illustrate this coverage, they've given the illusion of literally covering the States from sea to sea with orange drapery. This drapery is seen rolling out to cover major American cities and landmarks.
Christo and Jeanne-Claude were not referenced in the original AT&T commercial.
Too similar?
The artists think so and have since filed a complaint. AT&T has now added a disclaimer towards the end of the commercial that reads, "The artists Christo and Jeanne-Claude have no direct or indirect affiliation or involvement with AT&T."
What are your thoughts?